Snowbird & Alta currently rank as my favorite ski resorts!
I adore skiing. I was introduced to it essentially when I learned to walk and have enjoyed it tremendously and extensively ever since. I had the pleasure of skiing in Snowbird and Alta with my dad and baby brother for the past few days and the experience was phenomenal.
It's much more convenient to get to than Whistler or Jackson Hole from New York. There are numerous nonstop flights daily to Salt Lake City. Just as importantly the station is only 40 minutes away from the airport. It's the only resort where I regularly go for the week-end if I see a storm system approaching.
The powder is amazing both in quantity and quality. The snow is very dry and over 500 inches regularly fall every season. I can't recall having been to Snowbird/Alta without it snowing at least half the time. This trip was no exception with over 30 inches of snow falling over 3 of the 4 days of my trip and nonstop snow on the forecast for the coming days.
The terrain is also phenomenal. The skiable domain is much smaller than what you would find at Whistler, Chamonix or Les Trois Vallees, but it makes up for it with an impressive array of ungroomed bowls and tree runs. It's also much larger than it used to now that Alta and Snowbird are explicitly linked and easy to ski from one to the other (you used to have to hike between the two). You can also augment it with the resorts' heli-skiing and cat skiing operations, though the heli-skiing is often cancelled due to inclement weather. If you are up for a challenging day, sign up for the "mountaineering experience" in Snowbird where you will hike and climb your way to extreme terrain.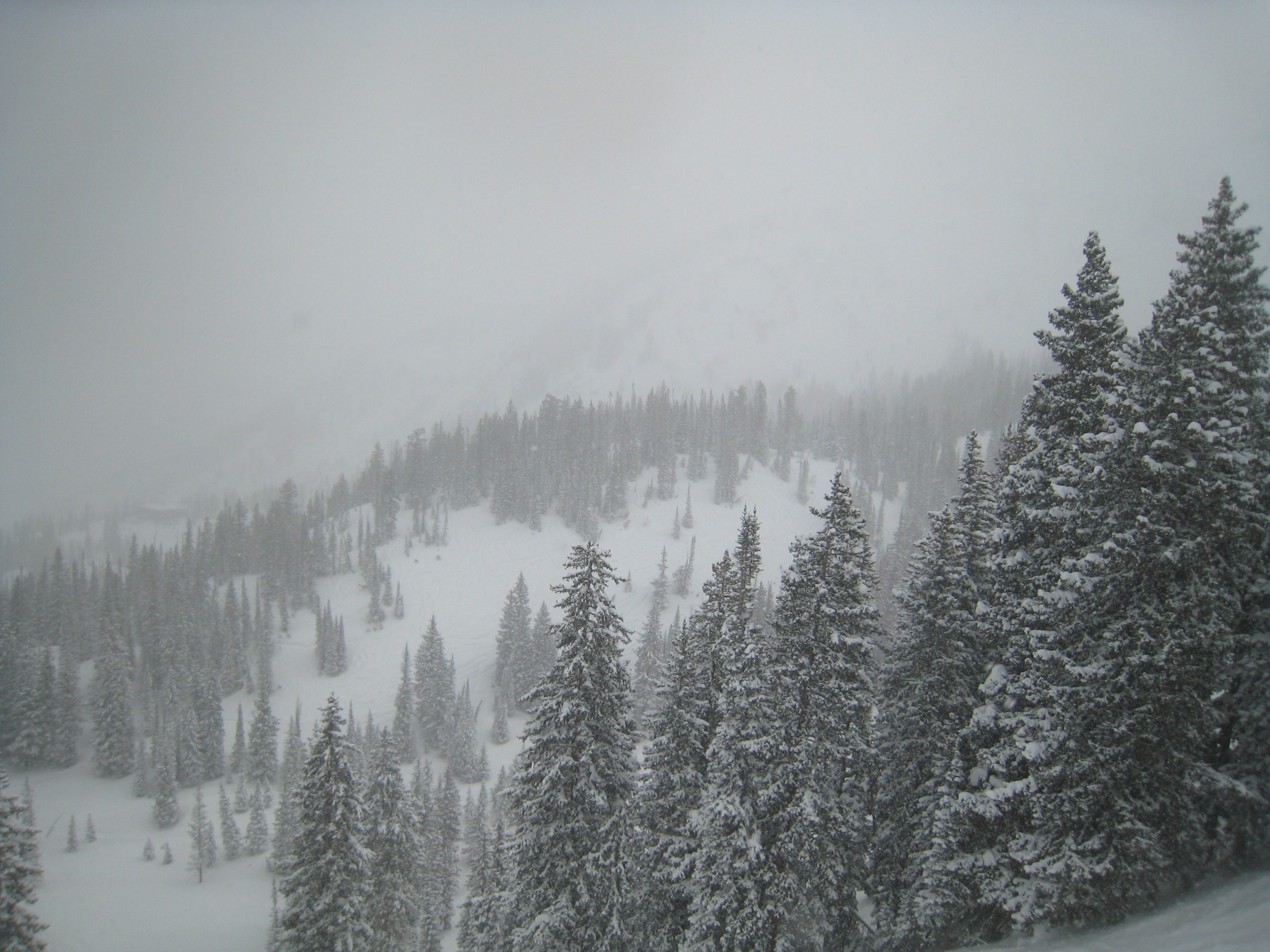 The station only caters to good skiers. There is no après ski to speak of. All restaurants close at 9 pm and most are mediocre at best. There is one exception in Shallow Shaft which offers delicious fares and amazing wine! Alta is the more elitist of the two stations. It does not allow snowboarders and does not put foot rests or safety bars on any of its lifts.
Possibly as a result, the station is not crowded. We never waited for more than 2 or 3 minutes and we found fresh powder in a few places in the middle of the day. Most stations are fully skied out within minutes of opening and the lines are much longer. It was so uncrowded, on a Spring Break week no less, including on Saturday, I wondered how financially stable the operation is. But for as a skier, I did not care, I was happy and fully fulfilled. My only complaint is the highly skewed male / female ratio!
All in all, I can't think of a more pleasant skiing experience short of a week of heli-skiing. Happy skiing!
---