2020 Holiday Gadget Gift Guide
November 17, 2020 · 9 min read ·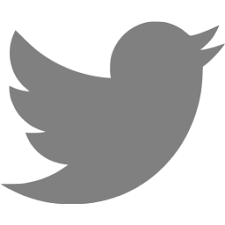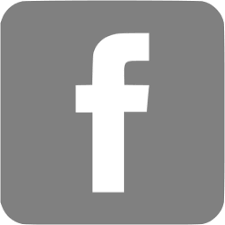 It is that time of the year again, so I am sharing my recommendations for all gadget lovers of the world to be happy this holiday season.
Notebook: LG Gram 17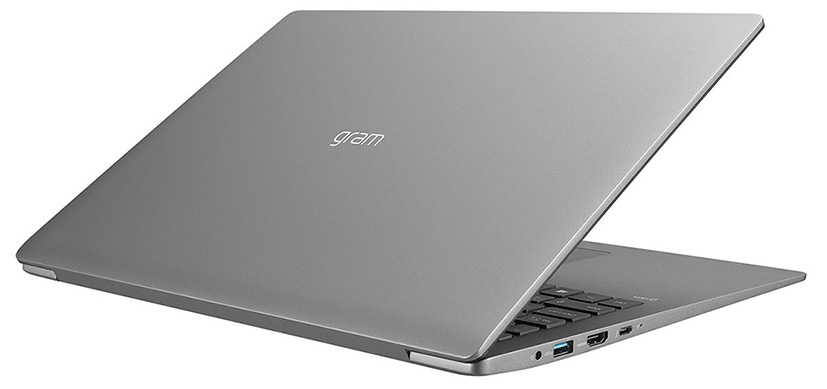 The past few years I recommended super powerful MSI gaming notebooks, especially the GS series. They are amazing, but they run ridiculously hot, the battery life is extremely limited (under 2 hours), and they are bulkier than I would like. This year what I really wanted was a 17" notebook that was insanely light with a super long battery life.
Only one notebook fits the bill, the LG Gram 17. It weighs less than 3" which is a first for a 17" notebook. The power adapter is also exceedingly small and light. I regularly get over 10 hours per charge and feel like I never need to charge. It has a 1Tb SSD which is sufficient, and it is powerful enough to play Age of Empires 2: Definitive Edition.
My only gripe is that the graphics card is underpowered, and I cannot run my weekly live streaming show, Playing With Unicorns, on it.
Notebook Bag: eBags Pro Slim Laptop Backpack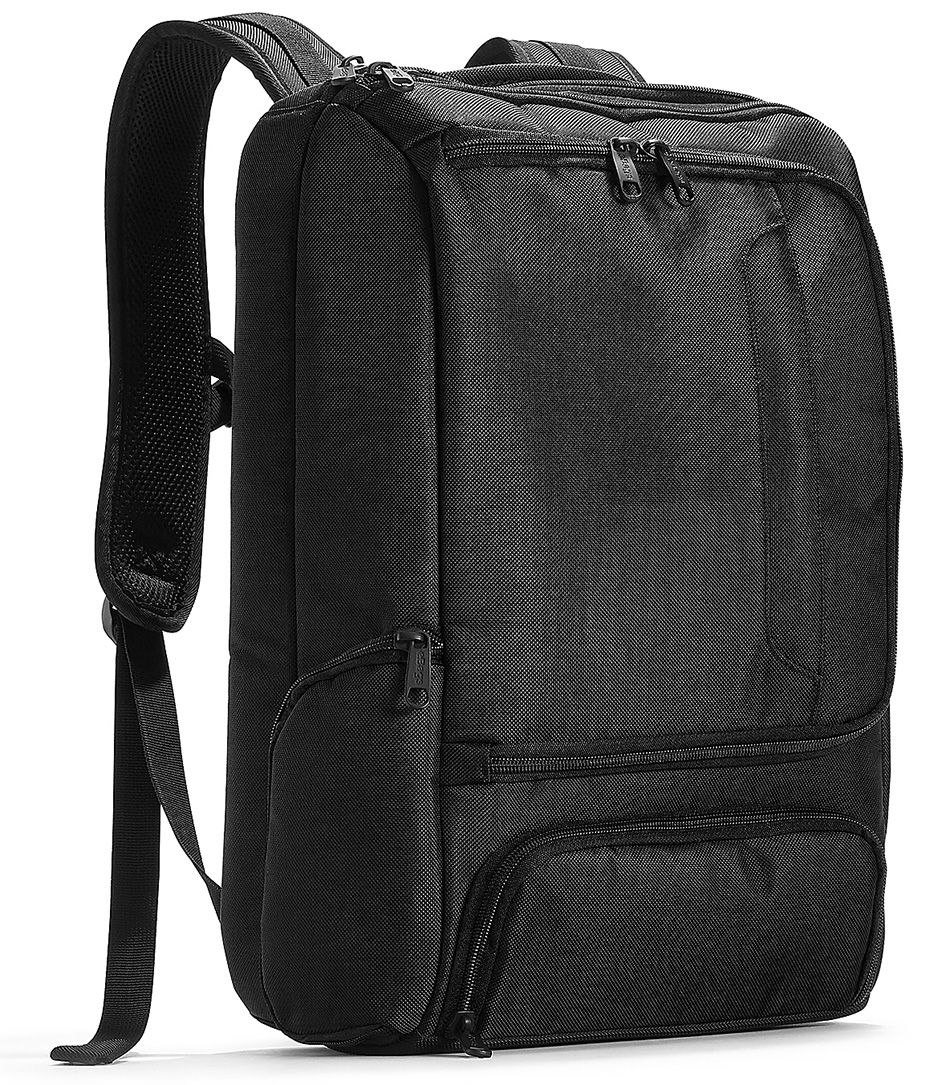 It is hard to express how much I love the eBags Pro Slim Laptop backpack. The compartments are perfectly sized and logically placed. The notebook section can accommodate two 17" notebooks. There is a little middle sleeve for my iPad and Kindle. It is followed by another compartment for whatever else you may want to carry and then a small front section for passports, keys etc. I also love the separate notebook power supply section below the front of the bag.
Drone: Skydio 2

I love the Skydio 2. It is by far the best self-flying drone in the market. It is significantly improved on the R1 and is the best at navigating trees. It's still not perfect as it can take a while to navigate tight trees and if you are going too quickly it will lose you, but it has the best auto-tracking features by far putting the DJI Mavic 2 Pro to shame.
It supports winds up to 25 mph and I have been incredibly happy with its performance following me kitesurfing.
Note that getting the Beacon is an absolute must as it will allow the Skydio to track you even if it cannot see you while you are in the trees. I would also strongly recommend having at least one extra battery.
My only gripe is that when I have someone controlling its altitude, distance, angle etc. with their phone is that they keep losing the connection at a rather short range regardless of whether I am using the beacon.
I have not tried the remote control for it yet, but just ordered it perhaps it will help with the range in case I need to bring it back if it loses and is out of range.
Video Games: Age of Empires 2: Definitive Edition & Among Us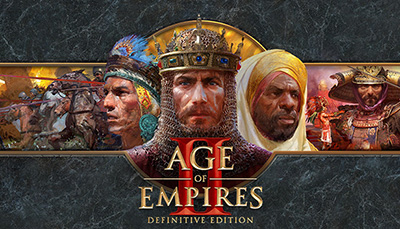 It is funny that I am recommending a 20-year-old game, but Age of Empires 2 was my favorite game 20 years ago. They re-released it a year ago with much improved graphics and gameplay mechanics and I fell in love with it all over again. It has been a lot of fun play online with my friends and replaced Company of Heroes 2 and Starcraft 2 as my go to real time strategy game. Note that I would not recommend Age of Empires 3 Definitive Edition which was just released as I do not like a lot of the gameplay elements and the competitive community is sticking to Age of Empires 2. The community is thriving. The game keeps breaking audience records on Twitch and attracting ever bigger prize pools. I am also noticing ever more players online. I am hoping Age of Empires 4 will be epic when it comes out and have high hopes as it is being developed by Relic, making of Company of Heroes 2 under the guidance of Forgotten Empires which is taking great care of the community.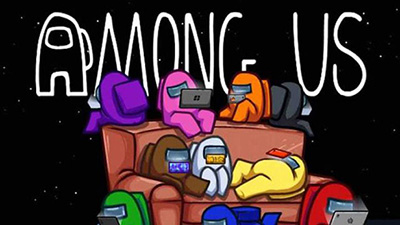 Among Us has also proven to be the perfect game to play in 2020. It is an online version of Werewolf / Mafia / Resistance, that requires no real gaming skills, but observation, deduction and/or deception. It is super fun to play with friends you know well either with all of us on Discord or even better in person. I am sure it is a harbinger of simple social fun games to come.
I love third-person action adventure games. This year my great hope was Last of Us 2, but I found the story overly violent and disappointing. What Naughty Dog attempted to do by showing us the world from the two antagonists perspective is creative and perhaps even courageous, but I felt a huge let down relative to the story telling heights reached by the original Last of Us. Fortunately, I am taking great joys in finishing Fallen Order. I am eagerly awaiting Grand Theft Auto 6 in the genre, though I suspect it is many years away. In the meantime, I will keep my eyes peeled for a fun coop third party action adventure game.
As a sidenote, I am excited to see the film adaptation of Drake Uncharted, featuring Tom Holland in the role of Nathan Drake.
You might be surprised that I am not recommending the Xbox Series X or the PS5. Undoubtedly, I will get both, but I have not received them yet (and are hard to get) so I do not feel comfortable recommending them just yet especially as there are no "must have games" for either out right now. That said, I am sure they will feature prominently in my 2021 holiday gadget recommendation list.
Fitness Tracker: Fitbit Charge 4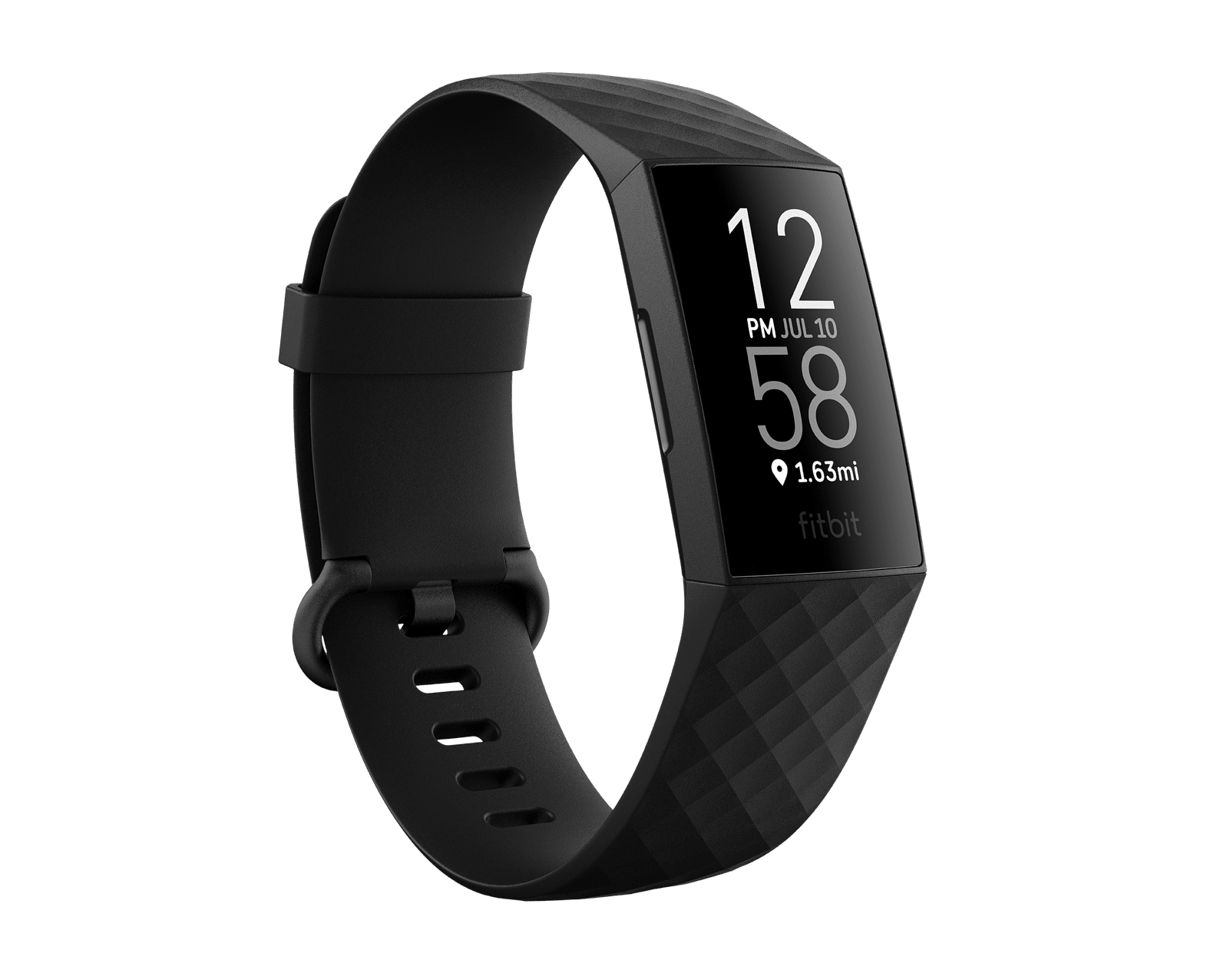 I considered switching to the Apple Watch Series 6, but the limited battery life was too much of a turn off. I do not see myself switching over until they get at least 3 days of battery life. I really use my fitness tracker both as a physical activity tracker and sleep tracker. Also, I do not like interruptions. I always have all notifications off, so the extra features of an Apple Watch are wasted on me. The last thing I want is to see incoming calls, emails, or messages. I am happy to just track my steps, calories burnt, heart rate, sleep quality (and to be able to see what time it is).
The Fitbit Charge 4 is perfect for this. I regularly get over 5 days of battery life despite doing 15-20k steps of exercise most days. The Charge 4 is also proving to be way more durable than the Charge 3. I gave up on the Charge 3 after breaking 9 of them in one year. It was supposedly waterproof yet kept getting water damage. It was covered by the warranty, but it was still a pain to get it replaced continuously. I have been using the Charge 4 since it came out. I regularly swim and kite surf with it and I have never had an issue with it.
Computer Monitor: LG CX 48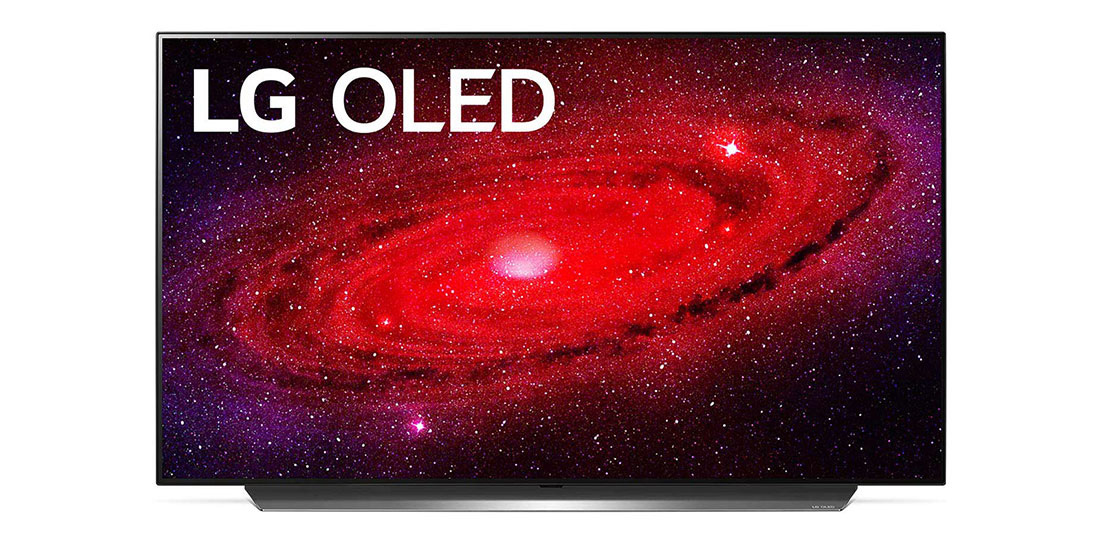 This is the first time I recommend a TV screen as a computer monitor. Historically you would get much better performance by using PC monitors, but the LG CX 48 is an amazing PC monitor. It is G-Sync compatible, has a 1ms response time and supports 4K at 120Hz through HDMI 2.1.
Note that by default it is not a good PC monitor., but once you tweak the settings it is amazing. I first followed the following instructions to set it up as a monitor.
Then I tweaked them with this Reddit post.
Networking: Eero Pro 6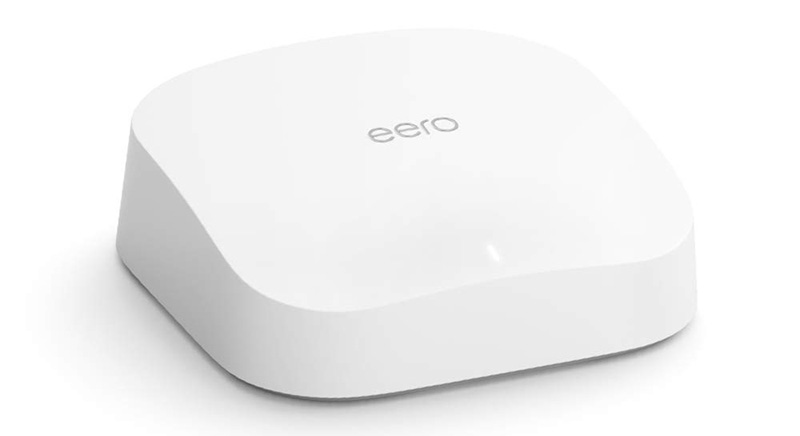 I have been renting houses and apartments all around the world for the past few years. Very often Wi-Fi coverage is spotty and inconsistent throughout the places I rented. Enter the Eero Pro 6. I got a 3-pack and got amazing Wi-Fi coverage everywhere including huge multi-level ones. I especially recommend it if you have an exceptionally large space.
Home Video: Optoma CinemaX P2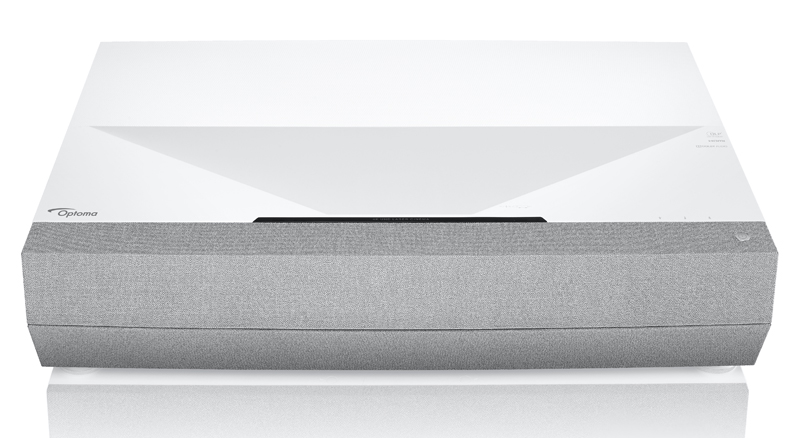 The Optoma CinemaX P2 is the best sub-$4k ultra-short projector on the market. It is easy to setup. It is very bright and can even be used with a fair amount of ambient light. If you have a 120" wall for it, you can create an amazing home cinema for a fraction of the cost of much smaller 90"+ TVs. There are amazing ceiling mounted projectors, but they are a pain to install. I am using the CinemaX P2 as a replacement for a ceiling mounted projector that kept dying because of the salt and moisture in the air in Turks and Caicos. Now we just bring the projector out when we want to use it and bring it back in the AC when we are done.
Note that to get an amazing picture quality, you should use special paint. I recommend you install Goo's Acrylic Base Primer as the undercoat and using the Goo 2.0 High Contrast 0.85 paint on top.
Fun Watersport Toys: Lift E2 eFoil, Yamahah SeaWing II, Traxxas Spartan
Back in February when I started worrying about COVID, I decided to escape the high-density urban environment of New York, for the beaches of Turks & Caicos for the duration of the quarantine. As I envisioned spending an extended period of time at a beach destination for the first time, I decided to try out a lot of watersport toys especially for low wind days when I could not kite or foil.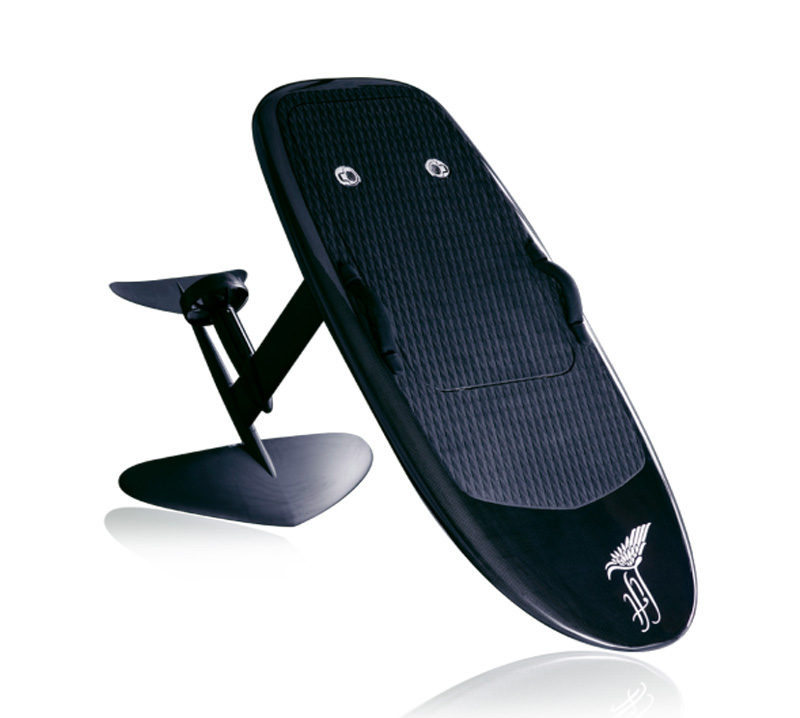 There are three that I recommend. The Lift E2 eFoil is perfect for no wind days and for non-kiters to experience the thrill of foiling. I recommend the 5'0 Sport board with the 170 Wing as it's a good compromise between being easy enough to learn on yet maneuverable enough to be fun once you get good. I am particularly impressed by the battery life as you can get nearly an hour of riding on a single charge. Note that it is not quite the same as foiling with a kite which is way nimbler, but it is still a fun approximation for low wind days. Once caveat is that I would only recommend getting it if you have a flat-water spot. It is extremely hard to learn if it is wavey or choppy.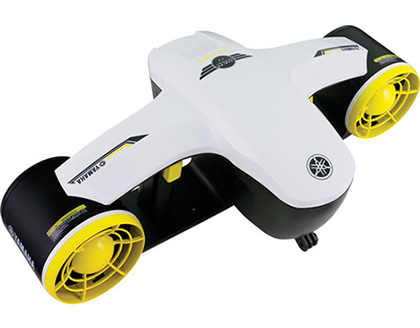 I swam with Sea Bobs in the past and found them super fun and all the kids staying at my house lobbied for me to get some. However, I balked at the $9 – 17k price points. I looked online for alternatives, but they were all super slow going 3 mph to the Sea Bobs' 8-13 mph. Enter the Yamaha Seawing II. At $849, it is much cheaper than the Sea Bobs while still going 5 mph. They were probably the most popular water toy we had seeing use for swimming in the pool and ocean, snorkeling and scuba diving by adults and kids alike. My only gripe is that they break rather easily. It became rather obvious rapidly that we should rinse them with fresh water and leave them in the AC after use (which turned out to be true of all our water toys which do not love salt water).

I have been racing RC cars forever, especially the Traxxas eRevo 1/10. This year I tried out the Traxxas Spartan and it is shocking how it seemingly flies above the water. It can reach exceed 50 mph. At that speed, the smallest ripple can send it flying so we had to be super careful given that I run it on the ocean which is rarely perfectly flat. Like with the Lyft eFoil, I only recommend getting it if you have a flat-water spot. Also, if you are running it in salt water (as I am), the electronics will eventually fry. Rinse it with fresh water every time and oil it.
Streaming Gadgets: El Gato Stream Deck XL & Ring Light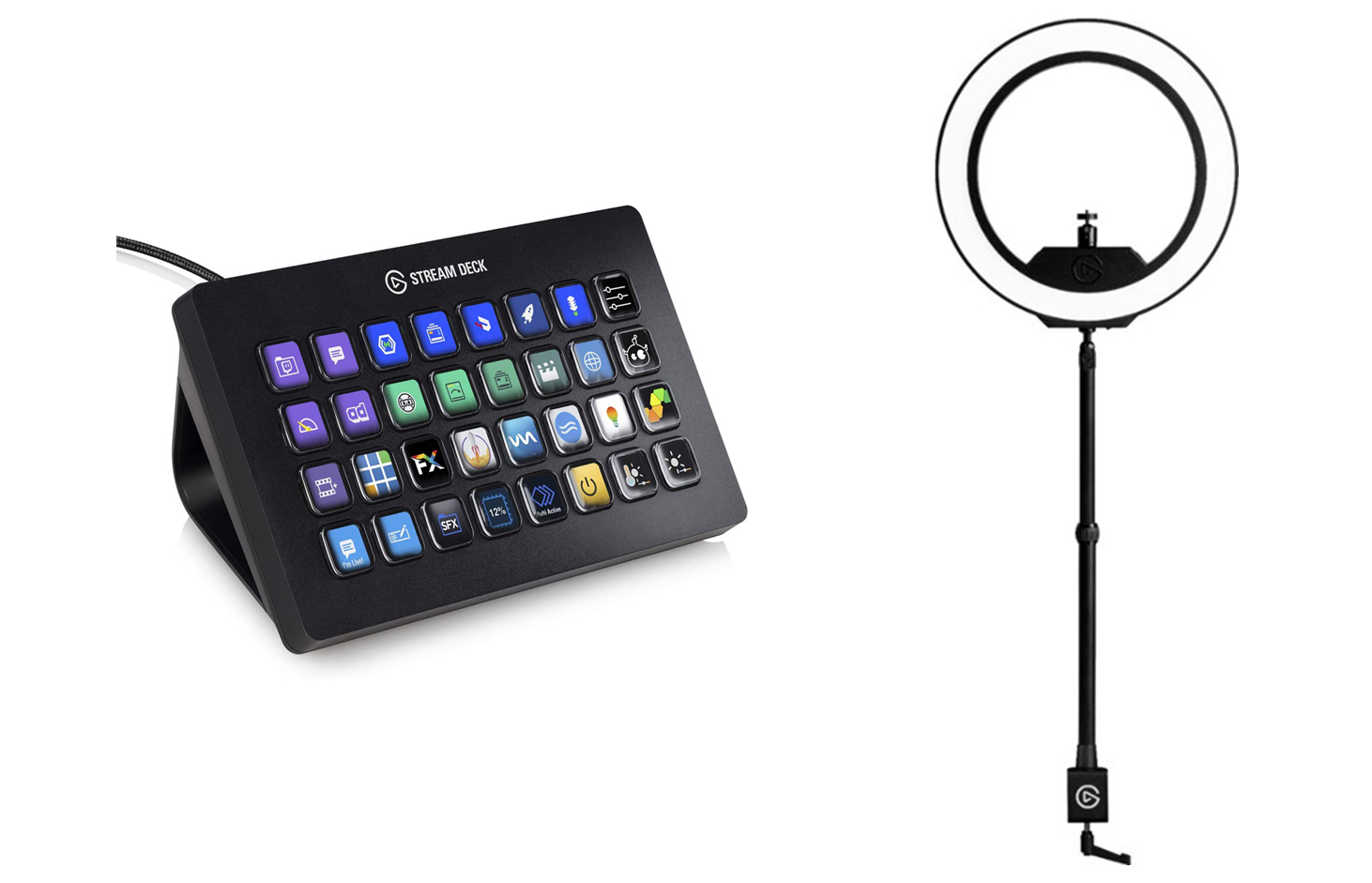 Since I started streaming Playing With Unicorns, two gadgets became indispensable: the El Gato Stream Deck XL and the El Gato Ring Light. With the Stream Deck XL you can setup a fairly large number of preset views and switch quickly and efficiently between them without needing to fiddle with your mouse. For instance it is easy to launch the intro, switch to a scene with a guest and I, one where one of us is presenting, one where the camera is only on the guest with or without the comments from the audience. It lends an era of professionalism to what is essentially a self-produced show. BTW if you balk at the $249 price point, you can simply use the Streamdeck app on your phone or tablet for $2.99 / month.
I also rapidly learned the importance of great lighting. In one of the shows I ended being a bit backlit and you could barely see me. After that episode I bought the El Gato Ring Light, connected it to the Stream Deck and have had much improved image quality ever since. They are a must for all self-respecting streamers.
---