2013: The Dawn of a New Beginning
January 3, 2014 · 4 min read ·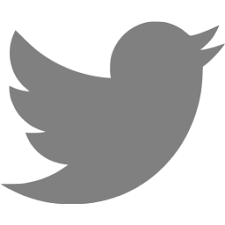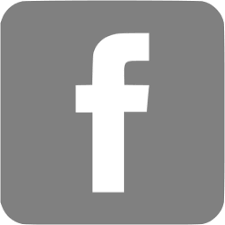 I spent most of 2013 living with the consequences of the life changing decisions I made in late 2012 (2012: A Transition to New Beginnings!) of leaving OLX (Why I am leaving OLX) and radically simplifying my life (The Very Big Downgrade).
For the first time in 7 years, I was finally able to spend over 30 consecutive days in the same country several times during the year. I ended up spending around half the year in Cabarete in the Dominican Republic which I elected as a base of operations. It allowed me to find a good work / life balance. My typical day involved working from 8 am to 2 pm, kiting from 3 pm to 5 pm and playing tennis from 7 pm to 9 pm, before reading, writing or playing video games.
I was finally able to take the time to invest in my friends and family. Around 45 of them joined me for two weeks in Anguilla at the beginning of the year in late January and 35 of them are visiting me right now in Cabarete. I was pleasantly surprised by the constant stream of friends who came to visit alleviating my fears of social isolation from not spending much time in New York in 2013.
This setting allowed me to finally put aside most of the health issues that had been plaguing me for years and I was finally able to play sports with renewed gusto. The year started with a bang as I joined Richard Branson on Necker Island for kiting and tennis. I then went heliskiing with Mica in Februadry and March, before spending most of the rest of the year in Cabarete kiting and playing tennis. The only snafu came when a beginner kiter crashed into me in August, fracturing one of my ribs and putting me on the sidelines until November.
On the professional side, I did not yet take the plunge and become CEO of a new company as I am still looking for an opportunity big and compelling enough. Instead, I helped incubate two next generation marketplaces which I joined as executive chairman. I built a tech team in Bucharest. I was also given the chance to give the closing keynote at LeWeb in Paris where I shared my case for optimism. I gave a fun interview in Le Monde about "happiness in motion" and was featured in a French TV show about successful French people in New York.
Book-wise, I read a balance of fiction and non-fiction books. The best books I read were:
My best blog posts of 2013 were:
Jose and I intentionally kept our angel investing pace in check in light of the frothiness of the seed investment market. I made 19 primary investments and 9 follow on investments, investing a total of $840k. I also had 4 exits in 2013. Overall, excluding the firms I ran or incubated, I invested in 123 companies, had 33 exits and still have 91 companies in the portfolio (given that one of the exits was a partial exit).
My predictions for 2013 were by and large correct:
It was still an amazing time to be an Internet entrepreneur as the sector remained the engine of productivity growth and economic growth and continued to attract a disproportionate share of talent and capital.
Africa continued to become integrated in the global economy, with 6 of the top 10 fastest growing economies globally.
The hydrocarbon revolution underway in the US started to underscore a broader recovery, but politicians still did not address our long term structural imbalances.
2014 will prove exciting. We will observe the emergence of technologies that will transform our lives and economies, even if many of them will remain in the prototype stage. We are still a few years away from transportation being transformed by self-driving cars and healthcare by an inexpensive medical tricorder. However, companies like Nest, Uber, Homejoy, Udacity, Coursera, Fiverr and many others are already starting to deliver on the promises of the Internet of things and online education, while revolutionizing urban transport, home care, and the nature of work.
2014 will mark my return to New York and with a little bit of luck one of my best exits to date if Alibaba Group finally IPOs. I will also attempt to build a small tech hub in Cabarete by inviting my teams of developers in Argentina and Romania to join me there. I am also toying with the idea of building WeWork-type co-working space to allow entrepreneurs to incubate their companies down here.
Happy New Year!
---